17 May 2019
Final weekend 17-19 May!
The Australian Heritage Festival in Western Australia is proudly supported by Lotterywest.
This is it! It's your last chance to enjoy what this festival has on offer.
Visit the website HERE to explore more events and plan your festival.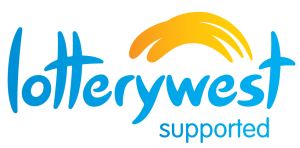 Perth
Central
Explore Perth with the Hooves to Highways look back at a fascinating time when cars first appeared on our roads and discover the fascinating exploration of our Derbarl Yerrigan Swan River. The Royal Perth Hospital Museum will look at the history of medicine in Western Australia while the Perth Cultural Center displays its highly anticipated Desert River Sea: Portraits of the Kimberley exhibition.
National Trust properties are open for free during the festival and this includes East Perth Cemeteries. Head down this Sunday to check it out.
National Archaeology Week is a celebration of Australia's archaeology and cultural heritage, including its Aboriginal and historical past.
Join the City of Vincent for their North Perth Heritage Walk, a guided historical walking tour of the North Perth Town Centre.
North
This is your last chance to visit Peninsula Farm for free over the weekend!
Black cockatoos and banksias are much-loved icons of our natural heritage. Enjoy a morning learning about these bushland jewels and community efforts to conserve them into the future.
The City of Joondalup is hosting and Ancestor Trail to discover your family history and if you were convicts or free settlers? You can also join experienced family history researchers Olive and Wendy who will help you find your elusive ancestors.
In World War II, 600 men of the 10th Light Horse made their home in Wanneroo's bushland. Join the City of Wanneroo on their Heritage Team on a guided tour to experience the men's stories brought to life.
Have you ever wondered how Western Australia's first settlers manage for money?  Learn about the history of banking in Western Australia. See an exhibition showcasing significant stories from Subiaco's social and commercial history at the pearl shell adornment exhibition.
Heirloom Treasures at Cockman House – Take a step back into the past and explore the fascinating family stories of Cockman House.
South
2019 Heritage Celebration – Enjoy a celebration in recognition of the lives, and stories of the original settlers of the Peel Region.
Enjoy an exhibition that explores how May's illustrations continue to connect us to our bountiful bush. Learn about our History on the Airwaves will be presented by Capital Radio.
Take a step back in time & wander through the Homestead's 12 rooms, experiencing how it was to live a century ago at the Azelia Ley Museum.
Take the time to wander through Belmont's past from the eerie Dead Man's Gully to the bubbling waterside trails of the Swan River.
See Canning through a lens through the display of historic images from the City of Canning local history photograph collection. Head over to the Vintage Film Night to see real films shown on reel projectors which include footage from the post WWII era.
Join the Rockingham Central Library for their exhibition Wetland Glimpses and experience Rockingham Central Library after dark for an exhibition that has been created to recognise the importance of the wetlands to Aboriginal people. Travel through time, experiencing popular wedding trends from the early 1900s to 2000, with our beautiful collection of Wedding Gowns with weddings through time.
East
Immerse yourself in the early history of Bassendean by visiting the former Enrolled Pensioner Guard Cottage at 1 Surrey Street, the oldest building still standing in Bassendean.
The KSP Writers' Centre in the beautiful Perth hills region is offering heritage tours, information stalls, book sales, kids activities, cafe, sausage sizzle and storytelling at their open day.
Join Whiteman Park as they celebrate the 70th anniversary of a company that transformed the West Australian farming industry – Chamberlain tractors. You can also follow their Collector Card Trail and collect the cards from each of the heritage attractions – there are seven to collect.
Immerse yourself in the early history of Bassendean and discover Guildford as you walk in the footsteps of pioneers.
Explore Kalamunda's first heritage listed building and explore Kalamunda's History Village.
Woodbridge and No. 1 Pump Station are open for free and this weekend.
West
Between River and Sea! Celebrate the journeys of people who have called the Western Suburbs home and see the changes that have taken place.
Fremantle
When was the last time you visited Fremantle? They are sending off the festival in style so make some time to head there this weekend.
ROCK & READ! Join the National Trust and its partners for a children's festival at Samson House. Dress up, meet authors and enjoy the rock band petting zoo.
The Collectors Weekend is here, head out and catch some of these amazing events:
Glass Houses & Green Futures – Glass House explores and celebrates the green values of Fremantle and the people who keep the green skills/knowledge alive.
Fake News and False History: Peter Greste delivers the Heritage Festival keynote address! Attend this free walking tour to learn about Fremantle's long history of agitation, dissent, and resistance to oppression.
Want to know what kids played with before plastic? Head to the WA Museum to view rare vintage toys, some never seen in public before and hear the fascinating histories from their owners!
Be a guest of the WA History Cycle Club as they celebrate the Swansea Cycle and Motor Co at their Pop Up Museum. Fremantle Prison's experienced guides have an exclusive tour showcasing a variety of convict and prisoner artwork.
Ageless will take place on a historic corner of Fremantle's West End district, the atrium of the Old Customs House will echo with the power of two choirs, accompanying highly-skilled, spectacular circus acts; acrobatics, juggling, and trapeze.
Protest and Unrest! From violent riots to peaceful sit-outs, Fremantle Prison's new exhibition Protest and Unrest explores the conditions and regime under which prisoners lived.
Watch a one hour silent film documenting the 8,000 mile voyage from Italy to Australia on a voyage that sparked generations.
Fremantle Wharf Riot – 100 Years – Discover how the conflict surrounding a waterside workers blockade led to the dramatic events known as the 'Battle of the Barricades'. Put on your walking shoes to explore the Life of the Harbour.
Discover the Streets of East Freo – a WA Hertiage Trail revitalisation!
Regional – South & Peel
Back to the Donnelly – Share a guided walk and many stories with their heritage buff looking around the Donnelly River Village.
See displays of clothing prior to 1950 at Clothes of the Closet and watch the documentary that looks at the Cheynes Beach Whaling Company closure and reflections on what became a defining moment in history.
Visit Ellensbrook (Margaret River) to learn about the amazing women who played a major role in the development and management of the place. Discover the charm of Strawberry Hill (Albany) and receive free entry during the festival weekends. Experience the sense of isolation, danger and struggles faced by the Layman family at Wonnerup.
Regional – Wheatbelt
There's a lot more to the picturesque and tranquil hamlet of Greenhills than meets the eye. Join Greenhills for a guided tour to learn about the hidden past of this quiet rural community.
Buttons and Bones – York Convicts continues this week and looks at the convicts stationed at York Convict Depot in a fascinating new display that draws upon recent archaeological excavations. View a selection of works painted by local artists at York's Art for Anzacs.
Enjoy Free Entry Weekends at the National Trust properties at Mangowine (Nungarin) and York Courthouse complex.
Regional – North & East
Enjoy free entry to Central Greenough (Greenough) and Warden Finnerty's residence (Coolgardie) over the weekends of the festival.