Marmalade
Welcome to the 2019 Australian Marmalade Awards
The Competition is now open!
It is already mid-Winter in Australia, the citrus is ready to pick, eat and conserve.
Now is the time to get into the kitchen and try your hand at making marmalade and entering the Australian Marmalade Competition! The Competition is open until Friday 20 September.
There are two competition sections: home-made and artisan. Home-made cooks are those who just make marmalade to give away to friends and family, not for commercial purposes. The Artisan Competition is open to all small scale commercial producers who make their marmalade by the 'open pan' method. This is usually done in small batches using a traditional method.
Within the home-made section there are a number of categories: Seville Orange, Any Citrus, Marmalade with a Twist, Gardener's Marmalade, Children's Marmalade, Man Made Marmalade, 'Octogenarian and upwards' and Heritage Marmalade.  Find a category that suits you by checking the definitions on the back of the home-made competition entry form. You can enter multiple times, but preferably not the same type of marmalade. We advise treating yourself to a brand new jar; the judges may reject a jar that has been previously used for pickles or other savoury condiments, as they leave a scent behind. Our judges have very fine noses!
Artisan producers are asked to supply two jars of each type of marmalade, one for judging and one for public tasting at the Festival in October.  The categories are: Seville Orange, Any Citrus, Marmalade with a Twist, Dark and Chunky and Savoury Marmalade.
You can bring (9am to 5pm Tuesday to Friday) or post your jars marmalade to the National Trust office at Beaumont House, 631 Glynburn Road, Beaumont SA 5066. Home-made marmalade entry fees are $10 per entry (1 jar) and Artisan entries are $20 per entry (2 jars).
The competition is open until Friday 20 September and the winners announced at the 2019 Australian Festival of Marmalade at Beaumont House on Sunday 13 October 11am to 5pm.
The Festival will celebrate the winners of the Australian Marmalade Competition and all things citrus. Come and enjoy Spring in the beautiful grounds of Beaumont House, which will be transformed into a citrus paradise, offering citrus plants for sale, information on Riverland citrus, how to grow citrus and practical demonstrations of cooking with citrus. There will be citrus-themed stalls, displays, a tasting table, food-trucks, presentations on growing citrus and marmalade, plus much more……
The marmalades entered into this year's competition will be on display inside the house and the awards will be presented by major partner, Jane Hasell-McCosh, of Dalemain Estate, Cumbria, in the United Kingdom, inventor and presenter of the incredibly successful World's Original Marmalade Awards and Festival UK for over twelve years.
All gold winners will receive a certificate for their winning marmalade and the champions of this year's Australian competition receive free entry to the world championship of marmalade at Dalemain in the UK in March 2020 and may have their winning marmalade produced for sale by South Australia's very own Beerenberg Farm.
So try your hand at making a batch of marmalade and maybe winning an award!
Guidelines and category definitions can be found on the competition entry forms below or by emailing marmalade@nationaltrustsa.org.au.
Keep up to date with the progress of the Competition on Facebook
---
Marmalade entry forms
Home made entry form please click here to download
Artisan entry form please click here to download
View the 2018 Marmalade Festival Competition Winners Here
---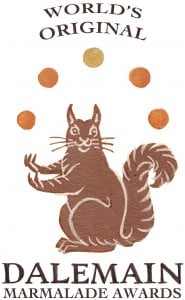 ---